I seriously love this old, ramshackle apartment. It's cozy and vintage and it feels exactly like home. But the downside to all that vintage is the way things seem to keep falling apart. The sink is leaky, the cabinet is crooked, and a couple days ago, one of the legs on the bathroom vanity came off. A little part of me went, Ugh! When will things just be perfect so that I can finally enjoy living here?
You know how much I love a good metaphor. This one is hitting me hard today. Things break. Things fall apart. That's what they do. The car will break. The car will be fixed. It will break again. School will get harder and then easier and then harder again. Money will flow and get tighter and flow again. We'll get sick again and well again. I could spend the rest of my life waiting for things to stop breaking and start being perfect. And I'll be waiting a long time.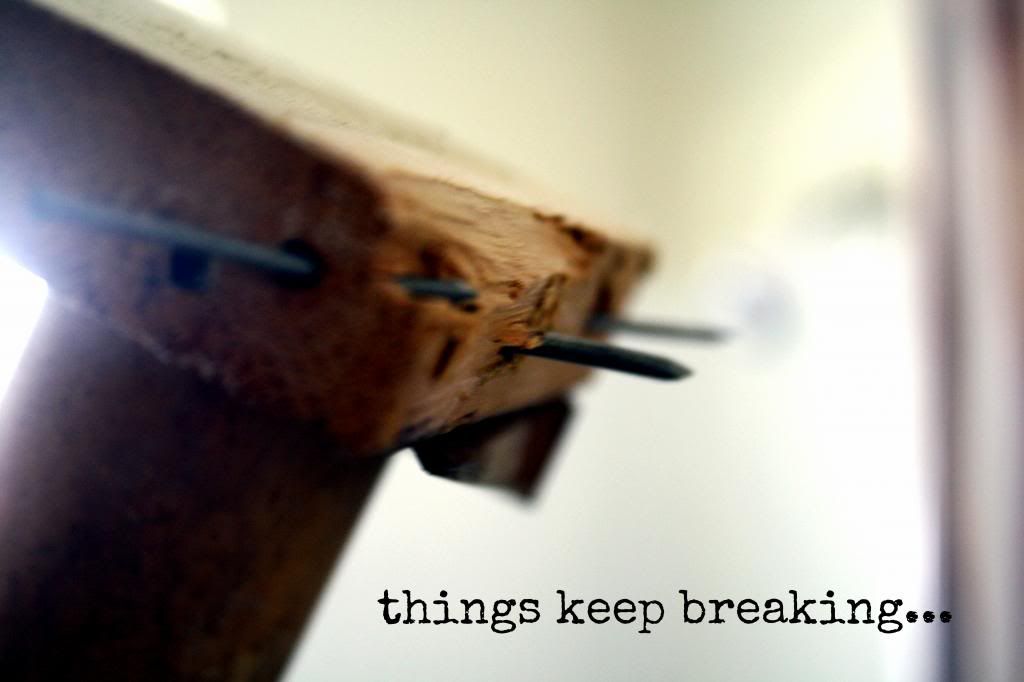 I keep breaking and am bound up again. Maybe this is what they mean when they say you should live in the moment. I am looking for the joy in the broken. It's here. Can you see it?
love, elizabeth