Today is my first official day back to school for the autumn semester. It's a strange feeling because this is the first time since I started college back in 2003 that I will not be in actual classes. But I AM studying and teaching and very, VERY excited about that.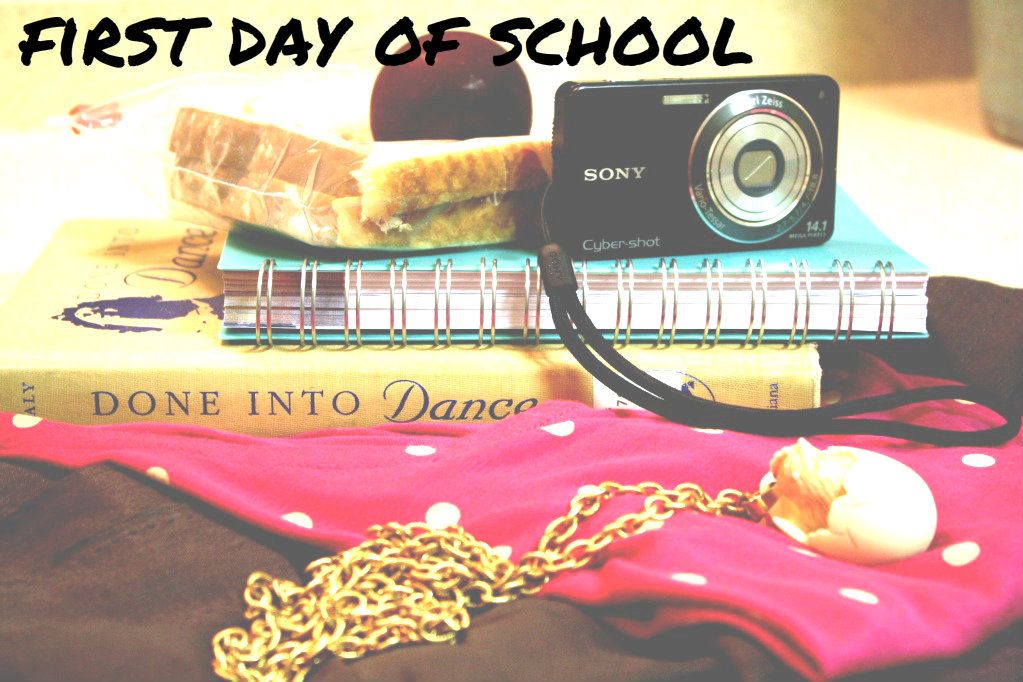 Let's see…
Cute first-day-of-school outfit complete with adorable vintage necklace I found in a box of my mom's old stuff…check.
Peanut butter and jelly sandwich cut into triangles plus plum…check.
New planner for all of my planning…check.
Book from my specialization list because downtime is the devil…check.
Point and shoot camera to capture the day…checkity-check.
Off to face the day! If/when you were in school, what's your first day essential? Don't forget…GIVEAWAY MONDAY!!!
love, elizabeth