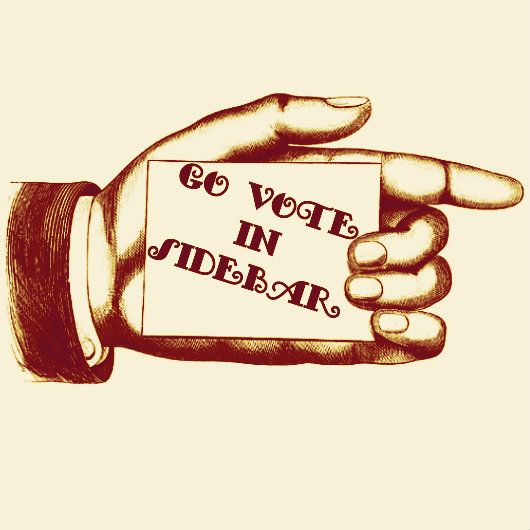 Part of my decision to offer paid sponsorship opportunities on
Love is the Adventure
was to have a chance to not only make a difference for the growth of other bloggers, but as a potential way of giving back to communities. So here's where you can help me…
100% of sponsorship proceeds for the month of June will be going to a non-profit. But I can't decide which one!
Here are the choices:
RAINN (Rape, Abuse, Incest National Network)
Their mission statement:
RAINN (Rape, Abuse & Incest National Network) is the nation's largest anti-sexual violence organization and was named one of "America's 100 Best Charities" by Worth magazine. RAINN created and operates the National Sexual Assault Hotline (800.656.HOPE and online.rainn.org) in partnership with more than 1,100 local rape crisis centers across the country and operates the DoD Safe Helpline for the Department of Defense. RAINN also carries out programs to prevent sexual violence, help victims and ensure that rapists are brought to justice.
Safe Horizon
Their mission statement:
Safe Horizon is the nation's leading victim assistance organization and touches the lives of more than 250,000 affected by crime and abuse each year. Whether we are responding to child abuse, domestic violence, or other violent crimes, we help victims and their families heal and rebuild their lives.

Safe Horizon takes action by providing practical services like a new lock, 24-hour hotlines, safe shelter, and food as well as supportive services like mental health counseling. Our dedicated staff offers compassionate, expert support, helping victims find hope by offering a chance to tell their story in their own words, a guide through the criminal justice system, and a safe place to sleep.

Our services are models for programs across the country and around the world, and our staff provides critical technical assistance, education and training to service providers, government organizations, corporations and the media worldwide. Our experience for over a quarter of a century gives us a credible voice for leading change in systems, policies, and legislation. We are recognized as national leaders and are sought out as experts on violence and victimization.

Safe Horizon also raises awareness of issues of violence and abuse, and its impact on the home, the workplace, and communities. Through speaking engagements, media and online outreach, integrated public awareness campaigns, and distribution of public service materials, Safe Horizon reaches millions of people each year, educating the public and inspiring them to take action to help move victims of violence from crisis to confidence.
Childhelp
Their mission statement:
Childhelp is a non-profit organization whose mission is to meet the physical, emotional, educational and spiritual needs of abused, neglected and at-risk children. Childhelp is not affiliated with Child Protective Services, any governmental agency, political party, religious denomination, or any other entity, organization or institution. Although Childhelp promotes the right of children to be free from abuse and neglect, we do not endorse or oppose any political or legislative action, or affiliate with any outside organization. Our primary purpose is to focus our efforts on advocacy, prevention, treatment and community outreach.
To vote, scroll over to the sidebar on the right and choose which organization should receive a donation from Love is the Adventure this month!
Want to sponsor
for the next 30 days and have your sponsor fee apply towards one of these charities?
Click here
to find out how.
love, elizabeth