Occasionally, I feel the need to write a quick business-like post about blogging as it pertains to this blog and other bloggers and blogging as a verb, a noun, or state of being.
So here are some notes to you all, my readers whom I love.
1. If you have recently started following Love is the Adventure, either through Google Friend Connect or BlogLovin' or HelloCotton, yay! I AM SO GLAD THAT YOU ARE HERE. I always make an effort to come find you and follow back BUT...if you have not received a visit from me or don't see me added to your list of followers or haven't gotten a reply to your comment, it could be one of the following reasons:
a) Your blog is not listed on your blogger profile.

This is really easy to fix! If you use Blogger, just go to the top right corner where your name appears and click "blogger profile." Then click the orange button that says "Edit Profile." Under the Privacy heading, click on the blue link that says "Select blogs to display." Then make sure the box next to your blog title is CHECKED and that you "Save Settings." This will make other bloggers finding you soooo much easier!

b) Your blog isn't allowing me to comment or doesn't have an easy way to follow or subscribe.

Make sure that your comment settings and following/subscribing mechanisms are functioning properly and easily visible to new blog visitors.

c) I can't email you back because you have not checked the box on your blogger profile that says "Show Email."

Be sure to check the box so we can communicate!

d) I am a stupid poop head and somehow missed your visit.

This is entirely possible and I would really, really like to know if this is the case, so please comment below or email me and let me know you'd like me to visit your blog.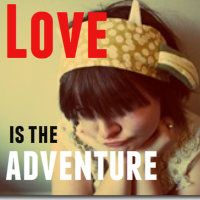 2. I am considering adding some new ways to sponsor the blog beginning in June or July. I would like to offer some paid sponsorship spots at a very low cost (I'm a poor married graduate student and I know many of us live without disposable income). I am considering offering montly ads for $4, $6, or $10, respectively. These will include some feature posts, mentions or shout-outs, and giveaway options. I am also available to help design a button free of charge if you're interested in any of these. Let me know if this is something you want to know more about either in the comments or by email. I also want to hear if you honestly feel these rates are affordable or worth it to you. I only want to offer this option if it's something that you as a reader feel you could genuinely benefit from.
3. Lastly, is there something going on over at your blog that I should know about? Are you hosting a super awesome giveaway? Is there a recent post you're really excited about or want to share? Are you just wishing I'd come over and say hello? PLEASE tell me! You all know it can be tough to keep up with all the amazing blogs out there and I want to keep up with YOU. So give me the skinny. What am I missing out on??
love, elizabeth