Things are getting down to the wire here at school. I am about to finish my last regular coursework as a graduate student and begin reading in earnest for my candidacy exams. I have a bajillion books still to read this term and two major papers. And just thinking about all of it makes my heart race. I'm not going to lie and say I'm not freaking out on the inside. Because I am. For sure.
But it's always amazing to me what I actually do accomplish when I simply say, "Well, this has to be done. So it will be done."
This time I've given myself a battle cry to get through the next couple of weeks. I've been saying it to myself all morning.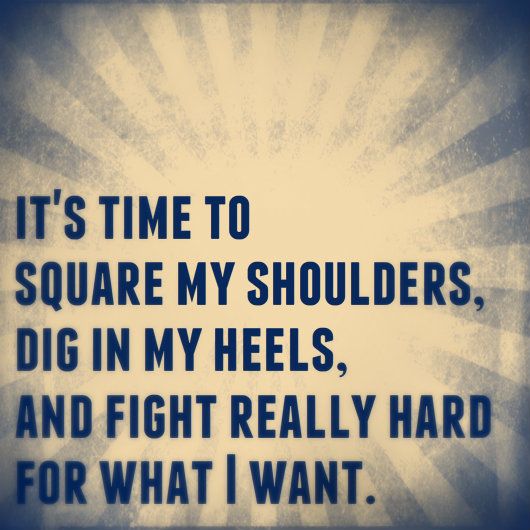 Because I do really, really want my PhD. So this is me, squaring my shoulders and digging deep.
Today I just want to encourage you to FIGHT HARD for what you really, really want.
Do you have a battle cry to get you through times of overload and stress?
love, elizabeth