June is a measly 9 days away and I wanted to let all of you know about sponsorship opportunities for the coming month! I will be offering three levels of sponsorship in the hopes that one of them might fit your blogging needs.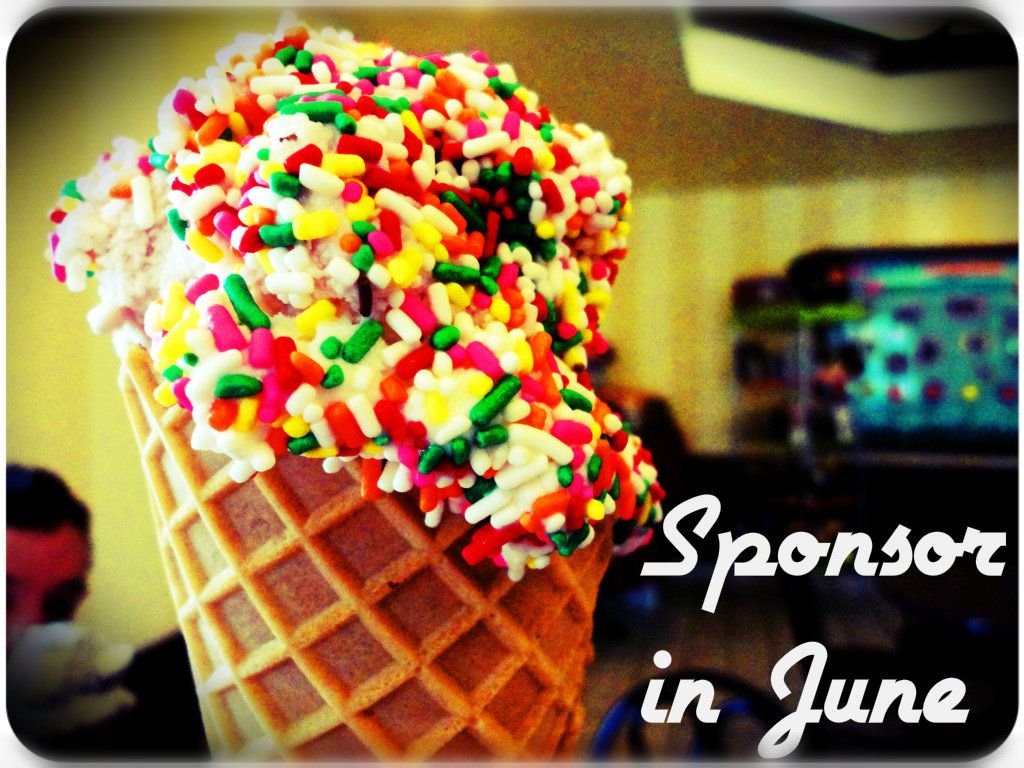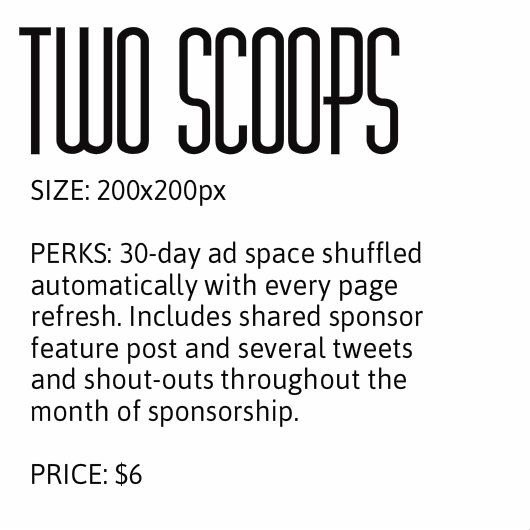 I also have a limited number of 200 X 100px size spots available for button-swapping so please email me if this is something you might be interested in!
Here are a few things to know if you're interested in sponsoring:
*All sponsors have the option of having a button designed free of charge for use in this blog space and any other.
*PassionFruit handles all ad space. This makes it super easy for you to format your button and offers the most convenient payment options (including major credit cards and PayPal).
*50% of all monthly blog revenue will go to a non-profit organization or charity voted upon by readers so you can promote your blog or business AND give to a worthy cause. June's potential charities are RAINN (Rape, Abuse, and Incest National Network), Safe Horizon, and ChildHelp so if you make the decision to sponsor in June, you will also be benefitting one of these organizations.
*The focus of this blog for the last two years has not been profit-driven and that is not going to change. What I've learned in partnership with other blogs is that sponsoring a blog motivates my own productivity and stimulates my creativity as a blogger. My hope is that if you choose to partner with Love is the Adventure that you feel that the ad fees serve not as a deterrent to sponsoring but as a way of ensuring that you are receiving a quality advertising and social media marketing service that is encouraging and helpful to you as a blogger.
Have questions? Comments? Are you interested in reserving a space for June? You can email me or comment below!
love, elizabeth